FLIP FLUIDS

Addon


for

BLENDER

Welcome to www.flipfluids.com
2.79, 2.8+
BLENDER COMPATIBLE
PERFECT INTEGRATION
Our addon fits perfectly into Blender and feels like a native tool
AFFORDABLE
With a perpetual license and lifetime updates, this is the most affordable fluid simulation tool you will ever buy
OUTSTANDING SUPPORT
We provide personalized support to users via social media, email, and more
Professional results for everyone
FLIP Fluids is a powerful liquid simulation addon that gives you the ability to create high quality cinematic fluid effects all within Blender! Created by Ryan Guy and Dennis Fassbaender.
Our custom built fluid engine is based around the popular FLIP simulation technique that is also found in other professional tools such as Houdini, Phoenix FD, Bifrost, and Mantaflow. The FLIP Fluids engine has been in constant development since 2016 with a large focus on tightly integrating the simulator into Blender as an addon. It just feels like a native Blender tool!
Fluid simulation software can be intimidating, complex, and difficult to work with, but it does not need to be. We believe that usability should come first when designing a simulation tool. A simulator might contain the most advanced technology in the world, but if it is not usable, reliable, and flexible, it will not be a tool that is useful or enjoyable to the artist.
Our goal is to improve on many aspects of the built-in Blender fluid simulator such as usability, stability, customization, and to prevent common problems that we see artists encounter when working with simulation systems. We want to provide you with the tools, learning resources, and workflows to assist you in creating beautiful effects as quickly and as painlessly as possible.
By purchasing the FLIP Fluids addon, you will be supporting the continued development of the addon as well as helping contribute to the Blender development fund.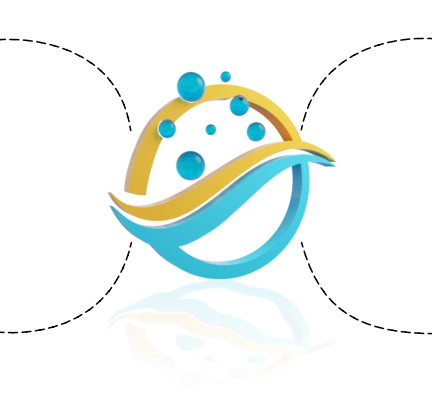 BLENDER IS THE KEY
To get started, download and install Blender, the free and open source 3D creation suite available at blender.org
GET THE ADDON
Extend your copy of Blender with our FLIP Fluids addon. For just 76$, you will be able to produce professional liquid effects and animations at the lowest costs.
PREPARE AND SIMULATE
Preparing your scene will be quick and intuitive with our simulation tools, features, and learning resources. Once everything is ready, hit the 'Bake' button to run the simulation.
RENDER IT
Use Blender´s built-in render engine, Cycles, for photo realistic results. If more power is required, FLIP Fluids can be rendered as-is on supported render farms, or on other render farms by exporting to an Alembic file.
AWESOME FEATURES
Our core features are what will make the FLIP Fluids addon the best choice for you
High performance
The core fluid engine, written in C++, is designed for running high performance computations and massive physics calculations efficiently. Multithreaded and extensively optimized, this simulator is built for speed
High Viscosity Effects
Use the high accuracy viscosity solver to simulate thin silky-smooth liquids, thick fluids that buckle and coil, and anything in between. You will be able to simulate thicker fluid in Blender than you could ever before
Built-in Mesh Generation
The built-in mesher generates highly detailed meshes so that your fluid surface is render-ready immediately after simulation. This mesh generator is memory efficient and able to produce meshes containing millions of triangles without requiring massive amounts of RAM
Whitewater Effects
Create awesome large scale fluid effects with the whitewater simulator. Generate and simulate millions of foam, bubble, and spray particles to give a sense of realism to large bodies of water
Surface Tension Effects
Create beautiful small-scale fluid effects with surface tension! Simulate the natural cohesion of surface molecules that cause fluids to form into beads, drip, and add an elastic look to splashes
Fracture Modifier Support
Create interesting destruction simulations by using the FLIP Fluids addon with the Blender Fracture Modifier branch. The fluid engine is optimized to support fractured objects that may contain hundreds to thousands of individual pieces
MORE THAN YOU THOUGHT
Our popular workflow features and tools will assist you in creating beautiful effects as quickly and as possible
Pause and Resume Baking
Bake simulations on your own schedule! Our smart caching system allows you to pause and resume simulation baking- even after a Blender crash. Did you notice a mistake halfway through the simulation? No need to restart the simulation from the beginning, you can update your setup and resume baking from an earlier frame
Smooth Meshing Against Objects
Our mesh generator can perfectly handle meshing fluid against flat or curved surfaces, an improvement over the severe voxelization of the built-in Elbeem fluid simulator. No more mesh artifacts poking through your wine glass
Responsive UI and Feedback
Being able to see feedback on how your simulation is progressing is essential to a good workflow. The simulator is designed to run in the background so that Blender is still completely usable during simulation. You will be able to view new frames as the simulation progresses while setting up materials and lighting for render. Detailed statistics are provided as your simulation runs to help you understand how your set up is performing
Debugging Tools
Is your simulation not running as expected? We provide you with helpful built-in tools that you can use to debug your simulation setup. Visualize the simulation grid to better understand how grid detail relates to resolution. Visualize how the simulator is converting your obstacles into solid volumes to diagnose problems related to geometry and insufficient resolution
Easily Contained Fluid
Containing fluid inside of an object is a common scenario in many fluid effects. With our Obstacle Inverse Workflow, you can simply enable an option to make your object a hollow container to perfectly contain fluid without any leaks
Tutorial Series and Documentation
Learning fluid simulation does not need to be difficult. Get started with FLIP Fluids by following our video learning series. While using the addon, hover over any option for a detailed tooltip. Visit our extensive documentation and wiki for tips, notes, and detailed descriptions of settings and how they can be used
Beginner Friendly
Are you new to fluid simulation? We have a beginner friendly mode just for you! The FLIP Fluids addon contains a plethora of settings for customizing your simulation, but this can make the UI intimidating to new users. Enabling Beginner Friendly Mode will hide the more advanced settings so that you can focus on the common settings that are used the most
Stable, Reliable, and Built for You
The FLIP Fluids addon has been tested by thousands of users, including over 250 beta testers to ensure that this complex simulation system is reliable, intuitive, and ready for you to use in your projects. We listen to your feedback and add your suggestions. This addon is built for you
TAKE A LOOK
These screenshots will give you an idea for how the FLIP Fluids addon will look inside of Blender
AWESOME TEAM
Together, we are the FLIP Fluids addon development team! Working together since 2016, we are passionate about fluid simulation and making this amazing simulator available for the many artists around the world.
LAWRENCE JAEGER
3D & Motion Design Artist
"Having this kind of power inside of Blender is a complete game changer. To be able to stay within the program that I am so comfortable in and create these kind of FX is amazing. If you are wanting to add liquid simulations to your skill set, this addon is a must have!"
GRANT WILK
Host of Remington Graphics and CGC Weekly
"The FLIP Fluids Blender add-on allows both artists and simulation enthusiasts to do so much more than they could ever imagine within Blender. The work and care put into this add-on is incredible, and has allowed me to expand my knowledge and abilities on multiple levels. A must have for any avid Blender user."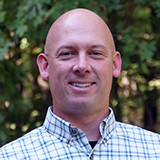 JOEL HOWE
Technical Animator
"A very promising fluid simulation plugin for Blender with a top-notch feature set, including whitewater bubbles and foam. I worked with the beta to get some great visual results from Blender and was very happy with the stable simulation bakes at a range of solver resolutions. Looking forward to integrating FLIP Fluids into my animation production workflow!"
PRICING TABLE
With purchasing the addon, you will be supporting the continued development of the FLIP Fluids addon as well as the developers of Blender
Try it out for free
Few limitations
No sign up necessary
Blender 2.79 and 2.8 compatible
Lifetime updates
Access to experimental builds
Every year
No sales yet

25% off
FREQUENTLY ASKED QUESTIONS
Find your answer here before buying our addon
Get FLIP Fluids today
With purchase, you will be supporting the continued the development of the addon as well as the developers of Blender
DEVELOPMENT CORNER
Follow weekly development updates and our latest news about the FLIP Fluids addon
Hello FLIP Fluids Addon for Blender friends!Today we have published a video about the past year´s development.In this video we...

Welcome to the Customer Reel 2022 – Codename FORCES.Yes! We are doing it again. We are calling for participants for...

We arrived in December, and that means that the submission phase for CustomerReel2021 is now over. With the last submissions...
Contact us
Send a message to the FLIP fluids development team. We love to hear from you!
Find us
Join discussions, share your works and get in touch with us
FLIP Fluids is operated and registered under 1206018 B.C. LTD.